Southwest

High School




Class of 1964
ANNOUNCEMENTS
WISE WORDS FROM HONORARY CLASSMATE, JEANNE KRAUSE, SW66 ...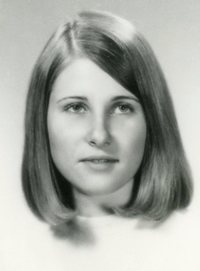 EULOGY FOR THE SOUTHWEST INDIANS
Yes, it is time to finally and forever retire this mascot, this name -- the Southwest Indians. There are valid reasons for doing so. But lest contemporary historians misinterpret the feelings we Southwest Indians held dear about our mascot and our name, a few things should be known for the history books.
This mascot was chosen for a brand new high school in southwest Minneapolis in 1940. It was a time when playing cowboys and Indians was a summer standard for kids, along with riding bikes to the corner store for penny candy, going for a swim in Lake Harriet or Lake Calhoun on a steamy hot summer day, and playing a game of Starlight Moonlight or Kick the Can in the alley at twilight with neighborhood pals.
In 1940, the choice of the Southwest Indians was a perfect fit and a perfect counter to rivals West High's Cowboys and Central High's Pioneers. It was a name that made our number one opponent, the Washburn High Millers, sound more like aproned, grain-dusted wimps tending to some gristmill rather than formidable foes on the football field.
Our Indian mascot always held a place of the highest honor at Southwest. It evoked our reverence, our deference, and our respect. We took great pride in being Southwest Indians... this unified us, gave us strength, gave us solidity; it ignited a spirit of school community. It included every kid in the school, from the S Club guys to the A-V boys, every athlete, every scholar, every cool kid and every nerd. Being a Southwest Indian was handed down from our older siblings, and, in turn, we handed it down to our younger siblings, a proud rite of passage at Southwest High School.
It's over now. And that's okay with us. Because this is something that won't fade away. It will live on in the individual and collective history of thousands of Southwest Indians. It will be held firmly in our memories in a place of dignity, respect, and honor... now and always, as it was back then.
Jeanne Krause
SW66